CLUBHOUSE / OFFICE PHYSICAL ADDRESS
(for GPS use Only - No Mail is delivered to this address):
306 N Godley Station Blvd
Pooler, Georgia 31322
​
OFFICE ADDRESS:
119 Canal Street, Ste. 102
POOLER GA 31322-4094
Phone: 912-330-8937
​
HOA PAYMENTS
MAILING ADDRESS:
P.O. Box 105302,
Atlanta GA 30348-5302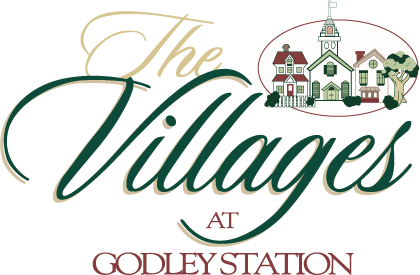 PLEASE NOTE:

The Villages at Godley Station has a new amenities access system, 2N Commander Mobile Key App! For instructions on how to download the app, please click here

. For a list of frequently asked questions regarding amenities access, please click

here

. For more information on gaining access to the amenities, please click

here

.
DUES, PAYMENTS &
ONLINE ACCESS TO ACCOUNT
DUES
​
2022 Annual Dues are $550.00:
Payments are due Semi-Annually, See updated schedule below.

All homeowners and/or residents, by due of their ownership in The Villages of Godley Station, are responsible for prompt dues payment and any changes in homeowners contact information, which need to be forwarded on paper to be the property manager at propertymanager@godleyhoa.com.

FINANCIAL CALENDAR
• JANUARY 1st/JULY 1st - Assessment dues placed on accounts and invoices are mailed to homeowners

• Dues payments are payable within 30 Days

• After 30 days, assessment dues are considered delinquent and a 10% FINE (of the assessment) is added; delinquency notifications and new new invoices are mailed to homeowners

• EVERY 30 DAYS THEREAFTER - A 10% APR INTEREST (compounded monthly); delinquency notifications and new invoices are mailed to homeowners.
.
​
UPDATED PAYMENT INFORMATION
​
IMPORTANT CHANGES FOR ONLINE HOA DUES/FEES PAYMENTS!
Sentry, our community management, has made important changes that will affect the way your assessment payments are accepted for your home in the Villages at Godley Station moving forward.
Effective immediately, there is a new and improved way for you to manage and pay your assessments online through our new provider, ClickPay. As the new and preferred way of accepting assessment payments, Sentry invites you to activate your account, already pre-registered for you, and set up automatic payments by major credit and debit card for a nominal fee or by e-check (ACH) now for FREE. You should have received an email from Sentry containing this activation link.
​
Please note that if you previously made payments online through RevoPay, your account and any automatic payments set up through this platform or program have been disabled. You are required to activate your account with ClickPay in order to avoid a disruption in your previous payment schedule. The legacy in-house Autopay program will also be ending. Homeowners will need to re-enroll with ClickPay in order to continue with their payment schedule after December 31, 2021.
Once your account has been activated, you may access online payments by visiting www.sentrymgt.com and clicking "Make a Payment." You may also click "Online Payment" once you are logged into your association's portal. For help with your account, contact ClickPay by visiting www.clickpay.com/help.
NEW MAILING ADDRESS FOR PAYMENTS
If you choose to pay by check or money order, please mail your payments to our new mailing address listed below moving forward:
P.O. Box 30437
Tampa, FL 33630
​
If you pay through your bank's online bill pay feature, please log in to your online banking account and update the payee's address (listed above) along with the property account number listed on the billing coupon book or statement you received in the mail. Checks should continue to be made payable to The Villages at Godley Station, as indicated on your coupon or statement. Include the remittance slip with your payments and make sure to include the 16-digit account number found on your coupon or statement in the notes section of your check or your online bill pay settings.
Thank you for your attention to this matter.
​
PAYMENTS ARE NOT ACCEPTED AT THE CLUBHOUSE. ALL PAYMENTS MUST BE MAILED to the above address or paid online and must be received by the invoice due date in order to avoid penalties as outlined above.