CLUBHOUSE / OFFICE PHYSICAL ADDRESS
(for GPS use Only - No Mail is delivered to this address):
306 N Godley Station Blvd
Pooler, Georgia 31322
​
OFFICE ADDRESS:
119 Canal Street, Ste. 102
POOLER GA 31322-4094
Phone: 912-330-8937
​
HOA PAYMENTS
MAILING ADDRESS:
P.O. Box 105302,
Atlanta GA 30348-5302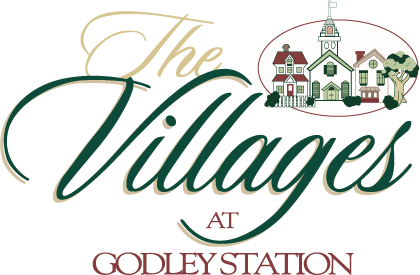 PLEASE NOTE:

The Villages at Godley Station has a new amenities access system, 2N Commander Mobile Key App! For instructions on how to download the app, please click here

. For a list of frequently asked questions regarding amenities access, please click

here

. For more information on gaining access to the amenities, please click

here

.
LATEST GODLEY HOA NEWS
The Villages at Godley Station's Community Yard Sale is set for Saturday-Sunday, October 15-16, 2022, in Copper Village and the Arbors. Sales may run from 8 a.m.-5 p.m. If alternate dates are needed because of rainy weather, the sale will move to Saturday-Sunday, Oct. 22-23, 2022. Happy shopping, neighbors!
POOL MANAGEMENT
l
UPDATE FOR VGS HOA
As the pool season progresses through the 4th of July holiday weekend and advances to its midpoint, the Villages at Godley Station HOA board of directors would like to inform the membership of recent progress in overcoming challenges related to swimming pool operations.
​
At the outset of the pool season, there was structural damage that had to be repaired before the pool could receive department of health approval to open. These repairs were made in time for the pool to open safely and on time.
​
Subsequent to the pool's opening, it became apparent that the main pool had a leak. The water level was dropping at a rate of one inch per day.
To read the rest of this article, please click here.
FREE ICE CREAM SOCIAL SATURDAY, JUNE 4, 2022
SWEET TREATS FOR ALL RESIDENTS TO ENJOY
​
Residents of The Arbors and Copper Village are invited to join us at the clubhouse for a FREE ice cream social at 4 p.m. SATURDAY, JUNE 4! We'll have frozen novelties (ice cream bars, popsicles, etc.) for the community to enjoy. Bring your families and enjoy some time with your neighbors!
​
We'll begin serving the treats at 4 p.m. and will continue until supplies run out or 6 p.m. -- whichever comes first. We'll see you there!
MULTIPLE OPTIONS FOR
COMBATTING FIRE ANTS
HOA BOARD OF DIRECTORS HAS PLANNED FOR FIRE ANT TREATMENT AROUND COMMUNITY IN APRIL
​
The Villages at Godley Station's Homeowners Association Board of Directors has already booked a pest control treatment for fire ants in April, but until then, here are some ways to help deal with ant mounds, should you encounter one.
You can identify a fire ant mound in two separate ways. The ant mound can either be flat within the turf or dome-shaped, and neither has a center opening at the top. Fire ants evolved from wasps and have a very nasty, painful sting. Because they attack as a group, fire ants can pose a serious problem, especially to small children and pets. Bites typically result in welts and blisters, but if someone is bitten by too many ants, it can cause anaphylactic shock.
READ THE REST OF THIS ARTICLE: CLICK HERE
HOA WORKS TO REPAIR
LIGHTNING DAMAGE
VILLAGES AT GODLEY STATION PROPERTY WAS HEAVILY
DAMAGED BY LIGHTNING STRIKES IN SEPTEMBER
In September, lightning struck The Villages at Godley Station during a particularly bad thunderstorm. The strike resulted in damage to our local network and the clubhouse's main access control system (software and hardware), which allows residents in and out of clubhouse and other gated amenities. The resulting challenges have made it difficult for the HOA to activate new cards or change the status of old ones, pending a new system installation. The damage to the local network was repaired.
Many physical repairs were made to transformers and power supply to the various gates. In addition, repairs were made to the pool chemical application system, the security cameras, and the clubhouse HVAC system – all of which were damaged in the lightning strikes.
.
READ THE REST OF THIS ARTICLE: CLICK HERE
HOA ADHERES TO GOALS,
PROTECTS COMMUNITY
The Villages at Godley Station's Homeowner's Association has many objectives but, above all else, it aims to maintain a safe and nurturing environment for residents to enjoy. The board of directors wants all HOA members to maximize the benefits of community association living by better understanding the purpose and function of such associations.
By purchasing property in a homeowners' association, the owner agrees to abide by the community's pre-established Covenants, as well as the Rules & Regulations document. Owners live near their neighbors, share common facilities – such as the pool, playground, tennis courts and dog park – and voluntarily relinquish certain freedoms, all for the cause of protecting communal property values and reducing nuisances. The HOA believes that reasonable restrictions, consistently enforced over time, preserves the net value of the community and maintains a high quality of life for residents.
​
READ THE REST OF THIS ARTICLE: CLICK HERE
LIVE IN HARMONY
WITH HOA'S WETLANDS
The Villages at Godley Station Homeowners Association owns 281 acres of common green spaces throughout the neighborhoods of The Arbors and Copper Village. This land accounts for nearly half of the total acreage of the whole community, and includes ponds, lagoons, wetlands, stormwater catch basins and drainage ditches, all of which are also maintained by the HOA.
​
Much of the HOA's land is comprised of wetlands, which are areas where water covers the soil, or is present either at or near the surface of the soil, all year or for varying periods of time during the year. Wetlands are beneficial for a variety of reasons, including flood control, sediment control, nutrient cycling, maintaining wildlife habitats and recharging groundwater. So, it's important for these swaths of land to be cared for properly. The HOA takes this responsibility seriously and maintains wetlands in several ways, such as protecting the healthy native plants growing there, which benefits local water quality.
​
READ THE REST OF THIS ARTICLE: CLICK HERE
Effective immediately, the Villages at Godley Station's clubhouse and fitness center are open for use by residents in good standing on their homeowner accounts (no past due fees or fines). Operating hours are from 5 a.m.-11 p.m., and swipe cards should work normally for admittance. Please wipe down/sanitize gym equipment after usage and strive to maintain a safe distance between all users.
The new security service begins on September 22, so the HOA will once again be able to offer clubhouse rentals from that day forward.
Thank you for your patience during this time of uncertainty, as the board has tried to act in the safest and best interests of our residents. Please enjoy the facilities!
2022 BOARD MEMBERS
HAPPY TO SERVE
HOA BOARD CONSISTS ENTIRELY OF VOLUNTEERS
​
The Villages at Godley Station Board of Directors would like to thank everyone in the community who chose to take part in both the annual meeting and the election of the board. To learn more about the board members' roles, please click here.
​
The board is pleased to announce that during the most recent election, Charlotte Moore, Scott Fairchild and Julia Hartenfels have been elected to two-year terms to serve as directors.
​
Special thanks to outgoing vice president Bill Pilczuk for his many years of service on the board.
To access board meeting minutes, please follow this procedure:
Create your CommunityPro PORTAL Login (you'll need the account number located on the invoice for your HOA dues)


Once you've registered, select "Information Center" from the menu options on the left side of the page.


In the "Cabinet" field, click on Association Records.


In the "Drawer" field, click on ALL


Click "List by Drawer."


Leave the date field open-ended under "From:" and click Search/Open.


The minutes (and any other documents our homeowners have access to) will appear as a list of PDFs.
The Fall/Winter 2022 issue of the Villages at Godley Station's newsletter is coming up. If you would like to reach nearly 1,000 households -- potential clients -- by placing an affordable and highly visible ad in the newsletter, please email communications@godleyhoa.com for more information. The ad deadline for the fall/winter issue is Sept. 5, 2022, and all ads must be submitted in PDF or JPG format.